Sarah Fox
Health · Herbs · Movement
Welcome
Nourish your mind, body and soul at a level that's right for you. Join me for immersive online yoga classes updated weekly, focused online courses and real-world events for deeper levels of yoga, meditation and Irish Spirituality. You can also connect to book an online Clinical Herbal Medicine consultation via my booking form.
Log in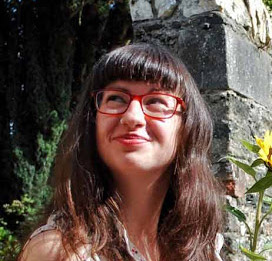 Meet
Sarah Fox
Hi I'm Sarah Fox. I've created this site to bring you yoga classes that combine the joy, the skill and the art of alignment focused Hatha Yoga.
I've been practicing Yoga and undergoing intensive education in movement and mindfulness since 2004.
Learn more →
Nurture your body & mind
Subscriptions & Membership Plans
I hope you enjoy my style of teaching and all that I have to offer, including yoga classes with a massive amount of variety in style, duration and difficulty level. Each class is uniquely designed to create better mobility, stability and freedom in the body. The best part is that it's on your own terms and all from the comfort of your living room!
Subscription Plans
By clicking send you are agreeing to receive email from sarahfox.ie. You can view our terms and conditions
here