Upcoming Events & Workshops
LIVE Mindfulness & Mythology - Bealtaine
Date
May 1st 9.30am to 12.30pm
Location
Zoom link sent after registration
Duration
3 hours
Price
€33.00
Bealtaine is a turning point for the 'wheel of the year'. Generally celebrated with many traditions and ceremonies on the eve of and day of May 1st. Directly translated Bealtaine means "mouth of fire" coming from the Gaelic word Béal (mouth) and tine (fire). It is speculated that this refers to the sun moving towards the peak of Summer Solstice. Other suggestions are that the festival is named after the God 'Bel' or 'Beal' meaning 'the bright one' so along with the word 'tine' it might mean 'Bright Fire'. As this name of the festival suggests, it's a fire festival, with a ceremony taking place usually on the Hill of Uisneach in Co. Westmeath.
In our online workshop we'll explore the element of fire and the theme of 'adaptation and potential for change'.
We'll use flowing yoga, mindful movement, meditation and ceremony to honour this early Irish festival day.
We'll then listen to stories from Irish Mythology that will give insights and may challenge us to look at the world a different way. We will discuss the story and what we received from it.
We'll finish the day with a deep guided visualisation with therapeutic sounds.
Saturday May 1st 9.30am to 12.30pm.
Cost €33
Zoom links will be sent after registration.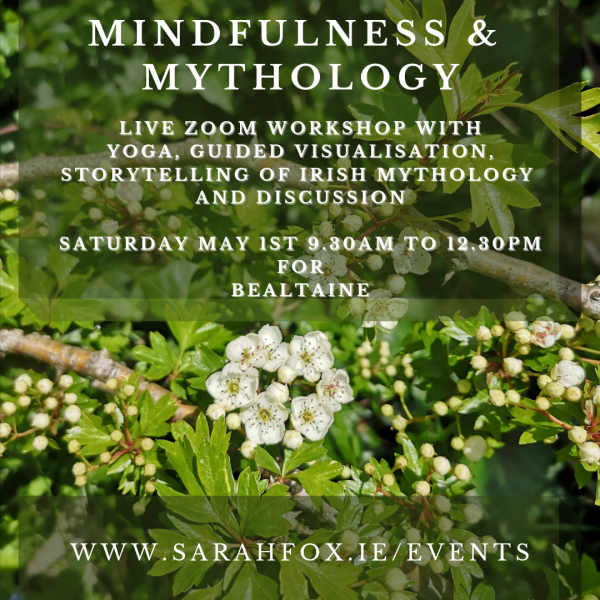 Book Your Place
Therapeutic Massage - Gift Vouchers Available
Date
Once booked I'll contact you to work out logistics
Location
X91YY53
Duration
1hr 20mins
Price
€60.00
Gift Vouchers available for Therapeutic Massage with aromatherapy herbal oils and balms that I make myself. Massage therapy will resume when Government guidelines allow. My style of therapeutic massage incorporates a variety of modalities that I've learned over the last 17 years to enhance the body's natural restorative functioning. Light to firm touch is used to release tension, relax muscles, increase blood and lymph circulation, and impart a sense of calm. I work from my beautiful therapy room in Gaulsmills, South Kilkenny.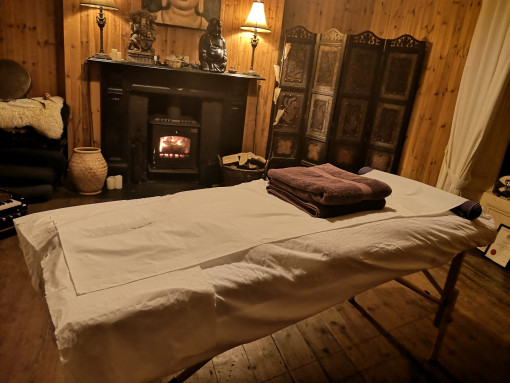 Book Your Place